Firearms Safety Training Courses
Get licensed and join the exciting community of Australian shooters.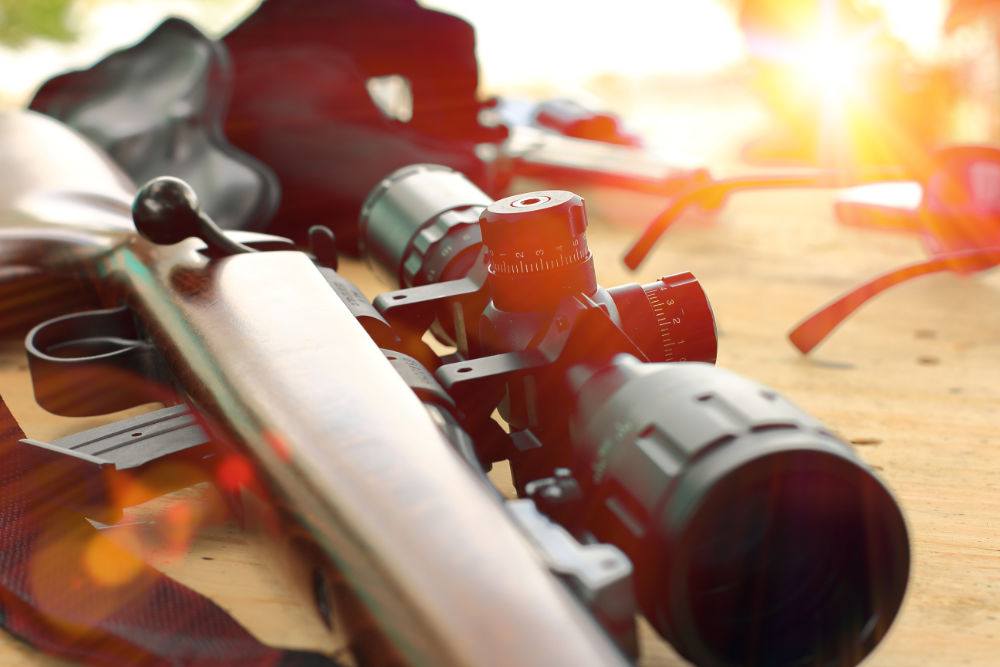 In our Longarms Firearms Safety Training you will learn all the necessary knowledge to safely handle a firearm.
The Restricted licence (R-Licence) allows you to hunt game and feral animals on public land that has been declared and opened to hunting, or on private land with the permission of the landholder.
3 hours of hands on training with various firearms and calibre at a local gun range. Fees include: Firearms Targets Ammunition Ear muffs Eye protection & All necessary equipment to fulfil the training
Introduction and basics to reloading. A practical hands-on course on how to reuse ammunition.
Firearms Information and Blogs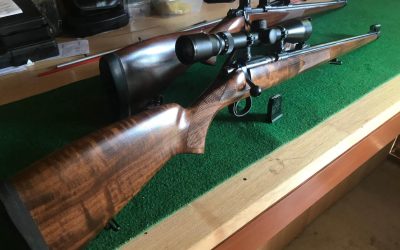 I recently researched the pros and cons of full-stock rifles and was surprised at what I found. – Steve Gatt, Professional Firearms Instructor
read more
The main thought of the client is security and the integrity of the build of safe. One often missed factor on the security of one's safe in my opinion is, location.
read more
Albert W
I would like to recommend this course to anyone who's considering obtaining a gun license. Steve, the instructor, has years of experience in handling weapons and it shows.
He teaches in very easy and understanding way with a lots of fun in between. The whole experience was very enjoyable, being held in a club meant that we enjoyed a cold one as well.
Five stars👍🏻👍🏻
Pawel
Recently I had the pleasure of participating in a safety training organised by Windsor Firearms.
The entire preparation process before training was very smooth. The information I got before the training was comprehensive and the whole process was clear.
Full support and accurate information.
The training is also very professional. In addition to the knowledge necessary to pass the test, a lot of advice from a man who has extensive experience with firearms.
I don't even know when the course time has expired. I think the training could take a lot longer and I wouldn't be bored anyway.
I have already booked a course for my son and I couldn't not think about any other place than this.
What is more. They offer advanced training for practical use of firearms. This may help you to choose the right equipment for you and direct you to the right path on how to use it.
Well done Windsor Firearms. If it would be rated by stars, I'll mark them all.
Shervin
I attended the firearm safety course with Steve Gatt at Windsor and found him to be very informative, and with a great focus on practicalities and safety. He brought a lot of his personal experiences to bear and made me feel a lot more comfortable about operating a gun. During the course he mentioned that he would be holding courses on the operation of a firearm at the rifle range for those interested.
I reached out to Steve and organised to go to the range with Steve, where he brought his own rifles and ammunition to provide instruction to me on all aspects of shooting including aiming, breathing, stance and overall technique. He also paid a lot of attention on safe operation of the gun which was very important to me. We also spent time discussing sighting in a rifle and scope adjustment for different distances and practical techniques in the field. What was also great was the time spent on how to best clean and maintain the rifle to ensure years of happy consistent and accurate operation.
Very happy overall and happy to recommend Steve to anyone looking to do the Firearm Safety Course and/or getting instruction on how to operate and shoot a firearm accurately, consistently and with safety in mind.
Firearms saftey training course includes:
In our courses you will learn all the necessary knowledge to safely handle a firearm.
Key topics we discuss are:
Styles of Firearms
Calibers
Safe Handling of Various Styles of Firearms
Safety Rules
Transportation of Firearms
Legal Responsibilities
On Field Experience
Risks
Process of Licence Applications
Gun Ownership
Firearms Safety Training
Windsor Firearms offers accredited firearms safety training courses, gun licence and shooter licence in NSW, Parramatta, Castle Hill, Hawkesbury and other suburbs of Sydney.